Our Executive Committee
Jewish Heritage Alliance Executive Team Members reflect our mission. We are about telling the story of Sefarad, a story we believe is historically "missing in action". That the important historical events of Sefarad (Jews of the Iberian Peninsula comprised of today's Spain and Portugal), and the profound effects and consequences of those events, were overlooked, or underreported by historiographers.
JHA will gather and deliver information relating to this important segment of Jewish and world history. From the early beginnings when the Jews first arrived at the Iberian Peninsula, through the erratic precarious times and events, including the "Golden Age", one of the greatest periods of Jewish history, a period of immense achievements, to the pogroms and forced conversions, leading to the exile. We continue following in the footsteps of the exiles, depicting their travails, illustrating how these brave, tenacious people settled, flourished and created the new world.
In our on-going effort to deliver the Saga of Sefarad to the public domain, we rely on the knowledge, research and experience of our Executive Team Members, a group dedicated to the Sefarad Saga, each with unique credentials and in-depth knowledge of the subject.
PLEASE NOTE that this is a work in progress, and we invite you to come back from time to be updated.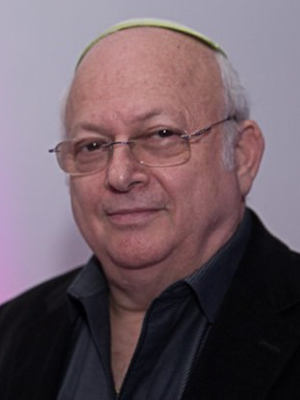 Michael Steinberger
Founder
Jewish Heritage Alliance' In the Footsteps of the Jews of Sefarad Project, is the brainchild of Michael Steinberger. Michael hails from the tourism industry where he enjoyed over 4 decade's experience. Having been born in Israel and living his adult life in diaspora, helped in shaping Michael's commitment for Jewish heritage and this project. Michael's interest in Sefarad (Jews of the Iberian Peninsula) was motivated by today's Conversos (descendants of Jews forced to convert to Christianity 530 years ago), especially those making their way back to their Jewish roots.
Even more compelling was the lack of attention this segment of history enjoys on the world stage, a motivating factor for launching the project. JHA mission is to deliver this epic story and all its consequences and effects to public domain. To extend the scope and reach of the mission, Steinberger is developing strategic alliances wherein JHA is partnering with a variety of individuals and organizations, covering the private and public sectors.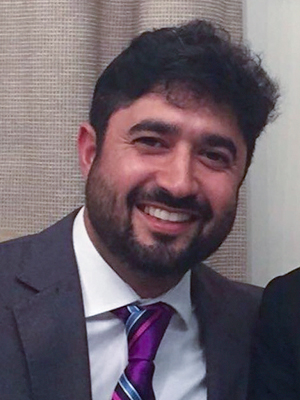 Rabbi Ariel Yeshurun
Co-Founder
Ariel Yeshurun is a graduate of the Shehebar Sephardic Center and the Hebron Yeshiva Rabbinic College in Jerusalem. He completed his studies at Amiel-Strauss Institute for diaspora leadership training for rabbis. Rabbi Yeshurun received his Rabbinic Ordination studies as well as holds a Rabbinic Advocate license from the Israeli Ministry of Justice. Rabbi Yeshurun served in the IDF, has a Bachelors of Science degree, and finished the first two years of medical school. Ariel Yeshurun served as rabbi for 11 years at 'Shaarei Tsedek' Jewish Congregation in the Caribbean island of Curaçao. He is the founder of the JCLC (Jewish Community Learning Center), a Miami based adult Jewish education center. He is the president of the board of the Rabbinical Association of the greater Miami Jewish Federation and a member of the National Council of AIPAC. In addition Rabbi Yeshurun is the founder of "For Women By Women" a Miami based support group for divorced women. He also serves on the board of the Leo Martin March of the Living, and Friends of the IDF (FIDF) as well as on the advisory board of Kosher Miami (KM) and 'Yehi Or,' a JCS family abuse prevention and treatment program. Rabbi Yeshurun is currently the congregational rabbi of 'Skylake Synagogue' in North Miami Beach.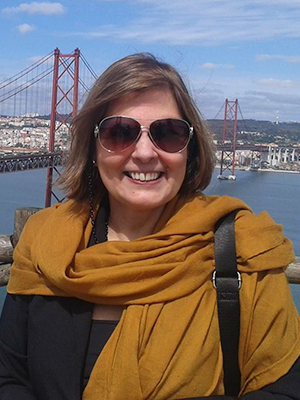 Ruth Calvão
Our Emissary for Portugal
Ruth Calvão is our Ambassador to Portugal and points beyond. Ruth brings many years of unique experience in the subject of Jewish history of the Iberian Peninsula. Hers is a special journey that combines her personal life experience with her dedicated, lifelong work, to promote and safeguard the relevance of the Saga of Sefarad, past, present and future.
Born in Lisbon, Capital City of Portugal, Ms. Calvao studied anthropology and was always fascinated with Jewish traditions and culture. What makes Ms. Calvao a true, living expert on the subject of Sefarad is that she was born a Christian and like many of her fellow Conversos, has embarked on an individual journey for her Jewish identity. Ruth made Aliya and moved to Israel in 1977 where she married and raised children in a Jewish environment.
Ruth brings extensive experience in working with EU and Israeli Institutes and Government bodies, both national and local, NGOs and Philanthropic Institutes in Europe and the Middle East. She is a recognized, and well-respected authority on Jewish history in Portugal and beyond. Ruth Calvão is a founding member and heads the Project Development and Outreach of the Centro de Estudos Judaicos de Trás -os- Montes, Rotas Históricas e Culturais Ibéricas (Center for Jewish Studies in Trás-os-Montes, Iberian Historical and Cultural Routes). Ruth has 35 year hands-on experience coordinating projects and budgets; both with governmental and private organizations, including endless voluntary work during this period. She pioneered many innovative initiatives which focus on how an individual or a community tell their story using tools such as community theatre and arts to implement social change. She is a dedicated mother and grandmother and splits her time between Israel and Portugal.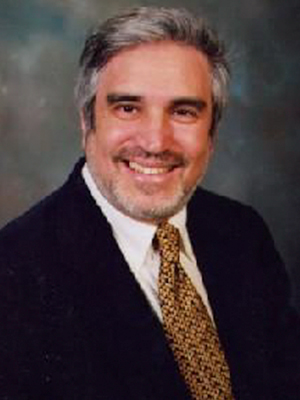 Rabbi Peter Tarlow, PhD
Emissary, Community Outreach
Rabbi Peter Tarlow, PhD, is our Ambassador at large, responsible for Latino and Jewish Communities Outreach Projects. Peter was the director and rabbi of Texas A&M Hilel for thirty years. He retired on July 1, 2013, and became its Rabbi Emeritus. Upon retirement he assumed the leadership of the Center for Latino – Jewish Relations. Tarlow writes a weekly bilingual social religious commentary that is read throughout the United States and Latin American and he also writes a monthly philosophy column for the Bryan Eagle. Tarlow is also a chaplain for the College Station police department.
Tarlow now helps emerging Jewish communities throughout the Spanish-speaking world, and he is currently working with Jewish communities in Bolivia, Mexico, Peru and the United States. He is an expert on Sephardic and Crypto-Jewish history and works in conjunction with universities around Texas to lecture on Sephardic history and culture. He also lectures on the impact of the Spanish and Portuguese Inquisitions on both European and American Jewry. Tarlow also lectures on Sephardic, and Crypto – Jewish literature and culture at major Texas Universities and for Jewish and Latino organizations throughout Texas.
In April of 2013, Tarlow was asked to accept the role as the Envoy for the Office of Chancellor of the Texas A&M system, John Sharp. As such he represented the Texas A&M system, as requested by the Chancellor, around the world. In 2015 he began teaching at the Texas A&M Medical School's Department of Humanities, and in 2016, Governor Gregg Abbot of Texas named Tarlow as the Chairman of the Texas Holocaust and Genocide Commission.