Academic Advisory Board
The Academic Advisory Board at Jewish Heritage Alliance (JHA) serves as an advisory body committed to providing advice intended to guide and navigate the story of Sefarad so that it is engaging, interesting while academically accurate. Members of our Academic Advisory Board are leaders and experts in their respective fields of expertise and are committed to help us deliver on our mission. We are about exploring and promoting the story of Sefarad, a story we believe is historically "missing in action". That the important historical period of Sefarad (Jews of the Iberian Peninsula comprised of today's Spain and Portugal), and the profound effects and consequences of that period, by and large are overlooked and underreported by historiographers.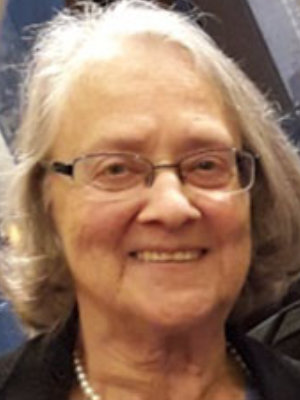 Professor Jane S. Gerber is professor emerita of history and founder and director of the Institute for Sephardic Studies at the Graduate Center of the City University of New York.
After receiving her undergraduate education, she continued at Harvard University where she began to study the relationship between Jewish and Islamic history. Gerber continued her work on Jewish-Islamic History at Columbia University where she earned her PhD.
She is the author of Jewish Society in Fez (1980); The Jews of Spain (1992); Sephardic Studies in the University (1995); The Jews in the Caribbean (2014); Cities of Splendour in the Shaping of Sephardi History (2020) and winner of the National Jewish Book Award (1992).
Jane is co-editor of Jews and Muslims in Morocco- Their Intersecting Worlds (2021). She is past President of the Association for Jewish Studies.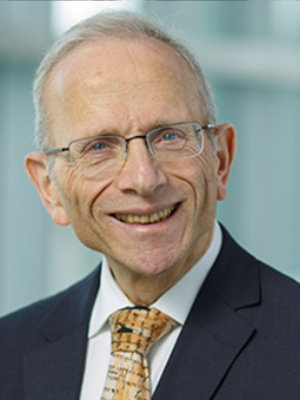 Dr. Jonathan Sarna is University Professor and the Joseph H. & Belle R. Braun Professor of American Jewish History and Director of the Schusterman Center for Israel Studies at Brandeis University. He is also past president of the Association for Jewish Studies and Chief Historian of the National Museum of American Jewish History in Philadelphia.
Dubbed by the Forward newspaper in 2004 as one of America's fifty most influential American Jews, he was Chief Historian for the 350th commemoration of the American Jewish community and is recognized as a leading commentator on American Jewish history, religion, and life.
In 2009, he was elected to the American Academy of Arts and Sciences. He holds four honorary degrees.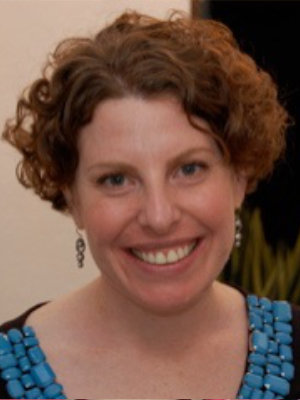 Dalia Wassner, Ph.D. is the Director of the Project on Latin American Jewish & Gender Studies at the Hadassah-Brandeis Institute of Brandeis University. She writes on feminist cultural responses to violence in a trans-Atlantic frame, collective memory and memory politics, and cultural connections between Jews and other minorities involved in Latin American processes of national democratization.
Dalia Wassner holds a PhD in history from Northeastern University, an MPhil in Jewish studies from the Jewish Theological Seminary of New York, and MAs in history and Latin American studies from Stanford University.
Dalia Wassner, PhD has been an active participant at the HBI since 2012 as a Scholar-in-Residence, Research Associate, and Gilda Slifka Internship Program mentor. Since 2015 Dalia Wassner has taught Latin American Jewish history at Brandeis in the Near Eastern & Judaic Studies Department and Latin American & Latino Studies Program. She has also developed courses in Women's studies, Latin American studies, and Jewish studies, most recently at Emerson College, Boston University, and Brandeis University.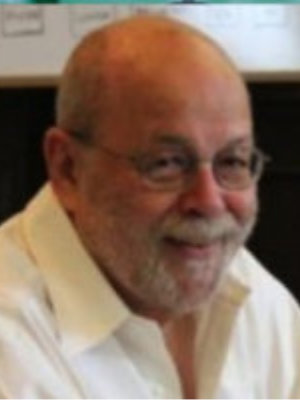 Haim Shaked was born in Tel Aviv, Israel. He was educated at the Hebrew University of Jerusalem, where he graduated with a B.A. Cum Laude (1962) and an M.A. Cum Laude (1966) in Middle Eastern and Islamic Studies. In 1969, he was awarded a Ph.D. by the University of London's School of Oriental and African Studies (SOAS), on completion of his studies in its Department of History, chaired then by the eminent late Professor Bernard Lewis. Dr. Shaked's doctoral thesis dealt with a unique manuscript biography of the Sudanese Mahdi.
Dr. Shaked was on the faculty of Tel Aviv University (TAU) where he attained the rank of Full Professor (tenured). He was a co-founder (1966) and later (1973-80) Head of the Moshe Dayan Center/Shiloah Institute for Middle Eastern and African Studies. He also served as Dean of the Faculty of Humanities and member of TAU's Board of Trustees and its Executive Committee as well as the University Senate and its Steering Committee (1975-80). As dean, Dr. Shaked oversaw, among other academic units, the School of Judaic Studies, including several departments and research institutes devoted to various aspects of Judaic Studies (e.g., history, literature, language, archaeology).
Dr. Shaked's academic specialization is in the modern history and politics of the Middle East; Islam as a political force; and Arab-Israeli relations. He was the co-founder and editor of the annual publication Middle East Contemporary Survey (24 volumes published).
Dr. Shaked is currently a tenured Professor of International Studies at the University of Miami and the Founding Director of the Sue and Leonard Miller Center for Contemporary Judaic Studies, as well as Director of the George Feldenkreis Program in Judaic Studies at the UM's College of Arts and Sciences.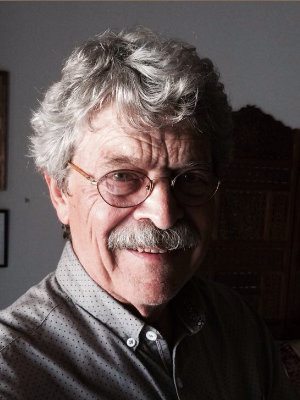 Ron Duncan Hart, Ph.D., is a cultural anthropologist from Indiana University with postdoctoral work in Jewish Studies at the University of Oxford.
He is the Director of the Jewish Learning Channel and former President of the Jewish Federation of New Mexico. He is a former University Vice-President and Dean of Academic Affairs, who also worked in South America for twenty years with UNICEF and other international agencies.
He has awards from the National Endowment for the Humanities, the National Science Foundation, Ford Foundation, Fulbright, and the New Mexico Jewish Historical Society among others.
Hart has written several books on Jewish life and cultural history and the most recent is Crypto-Jews: The Long Journey.
He is co-author/editor of the award-winning book Fractured Faiths: Spanish Judaism, the Inquisition and New World Identities.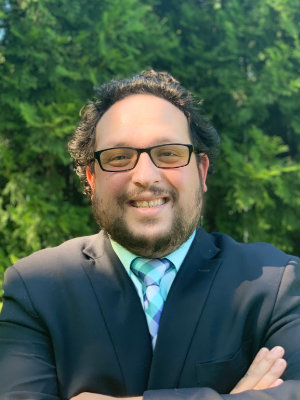 Dr. Amon graduated summa cum laude with Highest Honors in Medieval History, with a focus on the Iberian Inquisition, before earning a J. D., LL.M in alternative dispute resolution and a J.S.D. (PhD in Law) in comparative law, criminal procedure, and legal history, all from Washington University in St. Louis.
In law school, he was awarded the Dagen-Legomsky Public Interest Fellowship to work at the International Criminal Tribunal for the Former Yugoslavia in The Hague and served as a research assistant to the Special Adviser on Crimes Against Humanity to the Chief Prosecutor at the International Criminal Court. With a background in international and comparative history and law, he studied at Utrecht University, Hebrew University, and the Sorbonne; lectured on criminal procedure, the Inquisition, and Sephardic history in the United States and Canada to professional and lay audiences; and served as an Adjunct Professor of Law to visiting students, lawyers, and judges. Most recently, he has been published in law review and professional journals.
Dr. Amon currently serves as Director, Academic Research & Program Development at Jewish Heritage Alliance.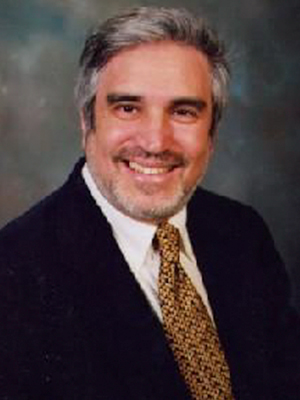 Dr. Peter Tarlow, Ph.D., is our Ambassador at large, responsible for Latino and Jewish Communities Outreach Projects. Peter was the director and rabbi of Texas A&M Hilel for thirty years. He retired on July 1, 2013, and became its Rabbi Emeritus. Upon retirement he assumed the leadership of the Center for Latino – Jewish Relations. Tarlow writes a weekly bilingual social religious commentary that is read throughout the United States and Latin American and he also writes a monthly philosophy column for the Bryan Eagle. Tarlow is also a chaplain for the College Station police department.
Tarlow now helps emerging Jewish communities throughout the Spanish-speaking world, and he is currently working with Jewish communities in Bolivia, Mexico, Peru and the United States. He is an expert on Sephardic and Crypto-Jewish history and works in conjunction with universities around Texas to lecture on Sephardic history and culture. He also lectures on the impact of the Spanish and Portuguese Inquisitions on both European and American Jewry. Tarlow also lectures on Sephardic, and Crypto – Jewish literature and culture at major Texas Universities and for Jewish and Latino organizations throughout Texas.
In April of 2013, Tarlow was asked to accept the role as the Envoy for the Office of Chancellor of the Texas A&M system, John Sharp. As such he represented the Texas A&M system, as requested by the Chancellor, around the world. In 2015 he began teaching at the Texas A&M Medical School's Department of Humanities, and in 2016, Governor Gregg Abbot of Texas named Tarlow as the Chairman of the Texas Holocaust and Genocide Commission.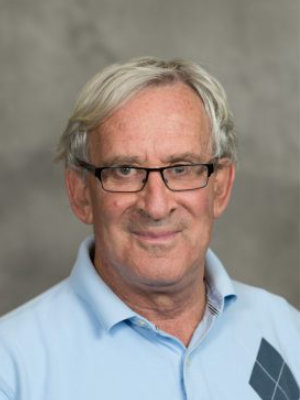 Steve Dworkin is Professor of Romance Languages and Literatures and Professor of Linguistics. He specializes in Romance and Hispanic diachronic linguistics, with emphasis on the evolution of the lexicon. His recent publications have dealt with internal structural factors which have led to changes (especially word loss) in the vocabulary of Medieval Spanish. He is currently working on the issue of lexical stability in the history of the Romance languages. He is actively involved in the preparation of the Dictionnaire Etymologique Roman,a collaborative international project.His two most recent books are A History of the Spanish Lexicon. A Linguistic Perspective (Oxford University Press 2012) and A Guide to Old Spanish (Oxford University Press, 2018).
Professor Dworkin is also interested in issues of Spanish diachronic phonology and morphology (both inflectional and derivational), as well as the application to Spanish and Romance historical linguistics of recent insights on language change afforded by typology, grammaticalization and sociohistorical linguistics.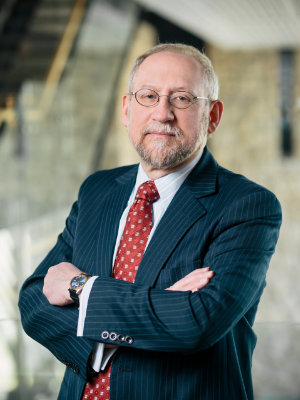 Dr. Paul Finkelman is a specialist in American legal history, constitutional law, and race and the law. He is the author of more than 150 scholarly articles and more than 30 books. His op-eds and shorter pieces have appeared in the New York Times, the Washington Post, USA Today, and on the Huffington Post. He was recently named the ninth most cited legal historian according to " Brian Leiter's Law School Rankings ".
He is an expert in constitutional history and constitutional law, freedom of religion, the law of slavery, civil liberties, and the American Civil War and has written extensively on Thomas Jefferson and on Abraham Lincoln. Professor Finkelman was the chief expert witness in the Alabama Ten Commandments monument case and his scholarship on religious monuments in public spaces was cited by the U.S. Supreme Court in Van Orden v. Perry (2005). His scholarship on the Second Amendment has also been cited by the Supreme Court. In 2002 he was a key expert witness in the suit over who owned Barry Bonds' 73rd home run ball.
C-SPAN was on the Albany Law School campus in fall 2010 to tape Professor Paul Finkelman's two-hour class on the Dred Scott case. The program aired nationally and is now part of C-Span's series on American History. He has also appeared on other C-Span programs, on PBS, and the History Channel.