Meetings & Events
Jewish Heritage Alliance (JHA) underlying mission is to advance the legacy of Sefarad and create much needed attention regarding this scantly reported segment of Jewish and World history. To accomplish this mission, we created a diverse global coalition of people and organization that have come together in an effort to promote the saga of Sefarad on a global scale.
We employ a variety of tools and platforms in our effort to deliver the Sefarad legacy to the public square. This includes stellar, educational seminars, on and offline, that bring much needed attention to the story of Sefarad. We also collaborate with various institutions, including leading museums, creating exhibits, events, and webinars. We will be developing special interest tours that bring the history of Sefarad to life, including meetings and events that will infuse life into the Sefarad legacy and its profound consequences. We will coordinate these programs and events with our Strategic Alliance Partners and affiliates.
JHA offers you the opportunity to become familiar with the Sefarad segment of Jewish life while meeting people from across the globe. Keep visiting our website and follow us on social media to learn more about upcoming events.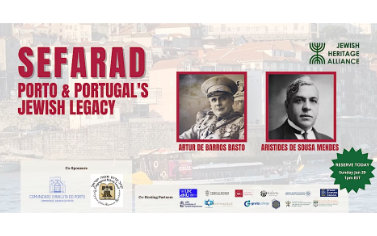 In this webinar, we will learn the incredible stories of Porto's Jewish history, from medieval times to the present, and the extraordinary roles played by two men whose names have largely gone unnoticed in Jewish and world history. Join JHA for what is sure to be a stirring and engaging online program.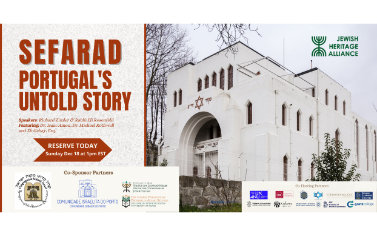 On December 18, 2022, the world ushers in Hanukkah, the Jewish Festival of Lights. This holiday commemorates the stunning military victory of the Maccabees over Syrian Greek rule in 164 B.C.E; it also celebrates the rededication of the Temple in Jerusalem, and most notably, the restoration of religious freedom.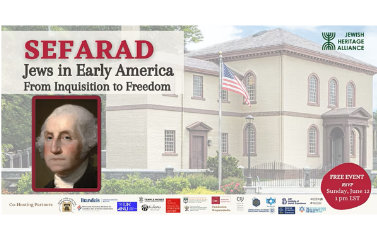 "SEFARAD: Jews in Early America; From Inquisition to Freedom" explores the role of Jews in the development of religious liberty in America from the arrival of the earliest community of Jews in 1654 through the end of the 18th century. This period witnessed arrival of Sefardic Jews and their settlement in port cities along the Eastern Seaboard of North America.
See all Meetings and Events