Our Team
Jewish Heritage Alliance (JHA) offers our team and all those that support our mission the opportunity to have impact and help make a real difference, and possibly change the world as we know it. The team behind JHA takes great pride in the development and expansion of the platform's mission. The team members have the unique opportunity to take on a variety of responsibilities, the chance to jump in and wear many hats at once. In the traditional business world, employees are given a narrow set of tasks related to one area of business. Nonprofits, on the other hand, typically rely on a smaller team of people to handle the workload, resulting in more variety for employees. We solute our team as we pivot together into our next growth phase.
Jewish Heritage Alliance is the brainchild of Michael Steinberger. Michael hails from the tourism industry where he enjoyed over 4 decade's experiences. Michael brings his many years' marketing and operational experience to JHA where as Founder and CEO he developed the JHA model.
Michael's interest in Sefarad (Jews of the Iberian Peninsula) was motivated by the far-reaching events of this segment of Jewish and world history and the profound consequences this period produced, including today's converso phenomenon (descendants of Jews forced to convert to Christianity). Steinberger launched JHA with an underlying mission to deliver this epic story and all its consequences and effects to the public domain. To extend the scope and reach of the mission, Steinberger is created a strategic alliance partnering with organizations, institutions, and individuals, covering the private and public sectors, including religious, secular, historic, academia and governments.
Dr. Amon graduated summa cum laude with Highest Honors in Medieval History, with a focus on the Iberian Inquisition, before earning a J. D., LL.M in alternative dispute resolution and a J.S.D. (PhD in Law) in comparative law, criminal procedure, and legal history, all from Washington University in St. Louis.
In law school, he was awarded the Dagen-Legomsky Public Interest Fellowship to work at the International Criminal Tribunal for the Former Yugoslavia in The Hague and served as a research assistant to the Special Adviser on Crimes Against Humanity to the Chief Prosecutor at the International Criminal Court. With a background in international and comparative history and law, he studied at Utrecht University, Hebrew University, and the Sorbonne; lectured on criminal procedure, the Inquisition, and Sephardic history in the United States and Canada to professional and lay audiences; and served as an Adjunct Professor of Law to visiting students, lawyers, and judges. Most recently, he has been published in law review and professional journals.
A first generation American, Dr. Isaac Amon's paternal ancestors originated in 15th century Spain before leaving the Iberian Peninsula due to the Expulsion of 1492. Over the centuries, following their arrival in the Ottoman Empire, they served as Chief Rabbis, diplomats, and physicians to the Sultans.
Isaac brings his unique skillset to manage the Research & Project Development at JHA.
Gabriela Sánchez-Silva joined Jewish Heritage Alliance in August 2019 where from the beginning she focused on designing the strategies and developing the communication line of the organization to achieve the goals set. Gabriela is originally from Perú and has lived in the United States since 1998. Her professional career has been focused on the communications and business sectors. She began her professional career in the advertising industry in Lima, Peru, working as an Account Supervisor in important agencies such as MAYO GROUP and with leading national and international brands such as Nabisco, Kimberly Clark, AFP Horizonte. In the United States, she worked in the Education and Franchise industries as Director of FEDUSA, insurance agencies. Currently, she owns and manages ALLURE Marketing where she offers consulting and marketing and communications strategies working directly with organizations and entrepreneurs at an international level. She holds a Bachelor of Business Administration (BBA) from NOVA Southeastern University, Sunrise, Florida; STARTUP QUEST Training Program at the University of Florida, Fort Lauderdale, Florida; Associate degree, Marketing from Austin Community College (ACC), Austin, Texas; and Certification in Advertising Sciences at the Instituto Peruano de Publicidad (IPP), Lima, Peru.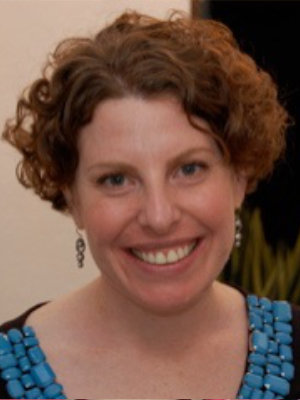 Dalia Wassner, Ph.D
Academic Programs Advisor
Dalia Wassner, PhD is the Director of the Project on Latin American Jewish & Gender Studies at the Hadassah-Brandeis Institute of Brandeis University. She writes on feminist cultural responses to violence in a trans-Atlantic frame, collective memory and memory politics, and cultural connections between Jews and other minorities involved in Latin American processes of national democratization.
Dalia Wassner holds a PhD in history from Northeastern University, an MPhil in Jewish studies from the Jewish Theological Seminary of New York, and MAs in history and Latin American studies from Stanford University.
Dalia Wassner, PhD has been an active participant at the HBI since 2012 as a Scholar-in-Residence, Research Associate, and Gilda Slifka Internship Program mentor. Since 2015 Dalia Wassner has taught Latin American Jewish history at Brandeis in the Near Eastern & Judaic Studies Department and Latin American & Latino Studies Program. She has also developed courses in Women's studies, Latin American studies, and Jewish studies, most recently at Emerson College, Boston University, and Brandeis University.