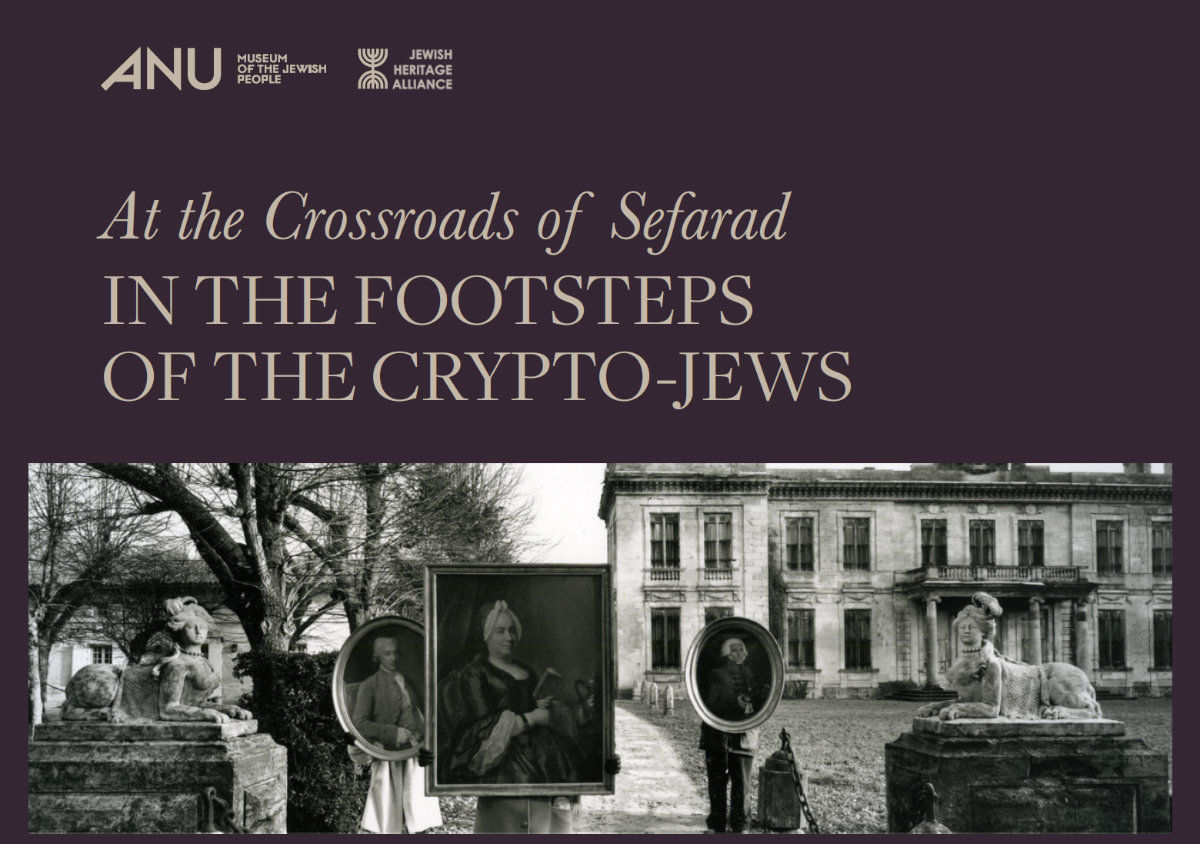 MARCH 24 TO AUGUST 28, 2022
At the Crossroad of Sefarad mobile exhibit was developed in partnership with Jewish Heritage Alliance (JHA) and ANU – Museum of the Jewish People as part of ongoing collaborative efforts. The mobility of the exhibit offers a unique opportunity to engage the world with the saga of Sefarad by distributing and sharing the story with Institutions and organizations around the globe. The exhibit will also serve as an educational tool in schools and other types of learning institutions, community centers, synagogues, and churches, as well as other museums around the world.
The exhibit was first announced on November 12, 2019, at the ANU Museum (then called Bet Hatfutsot) in Tel Aviv. The formal launch was delayed due to Covid-19 and is making its US debut at the Bernard Museum of Judaica at the Temple Emanuel Stricker Center.
The Saga of Sefarad is a profound narrative detailing historical events and exploits of the Jews that lived in the Iberian Peninsula, nowadays, Portugal and Spain. Jewish Heritage Alliance is proud to join forces with ANU Museum of the Jewish People in creating a first of its kind mobile exhibit, illustrating the Saga of the Jews of Sefarad. The exhibit will depict this compelling story and all its complexities. From the early beginnings, when the Jews first arrived at the Iberian Peninsula, through the enduring precarious challenging periods and events, including the "Golden Age", one of the greatest periods of Jewish history, a period of immense achievements, followed by the tragedy of the persecutions, massacres, Inquisitions, forced conversions wherein thousands of Jews were forced to convert to Christianity (Bnei Anusim, Conversos; Marranos; Crypto Jews), ending with the expulsion and exile. The exhibit follows in the footsteps of the exiles, illustrating how these brave, tenacious people settled, flourished, and contributed to creation of a new world; and how many of the conversos tried to keep their faith for generations under disguise as Christians.  The exhibit will feature the Sefarad legacy by events and people, including giants such as Maimonides, Samuel HaNagid, Dona Gracia Nasi and other important personas.
The opening will include guest speaker Dr. Isaac Amon, Director of Academic Research & Program Development at the Jewish heritage Alliance. A first generation American, Dr. Isaac Amon's paternal ancestors originated in 15th century Spain before leaving the Iberian Peninsula due to the Expulsion of 1492. Over the centuries, following their arrival in the Ottoman Empire, they served as Chief Rabbis, diplomats, and physicians to the Sultans.
Please note that we are launching an in-depth 44-segment educational webinar to detail the story beyond the scope of the artistic exhibit.
#sefaradic #sefaradit #sefaradexperience #sefaraditaspernambuco #sefaradifood #sefaradmusic #séfarad #sefaradicmusic #sefaraditas #sefaradfood #women #womenempoweringwomen #celebratewomensachievements #Sefaradismo #sefarad #jewish #JewishHeritageAlliance #jewishpride #jewishpeople #jewishhistory #cryptojews #conversos