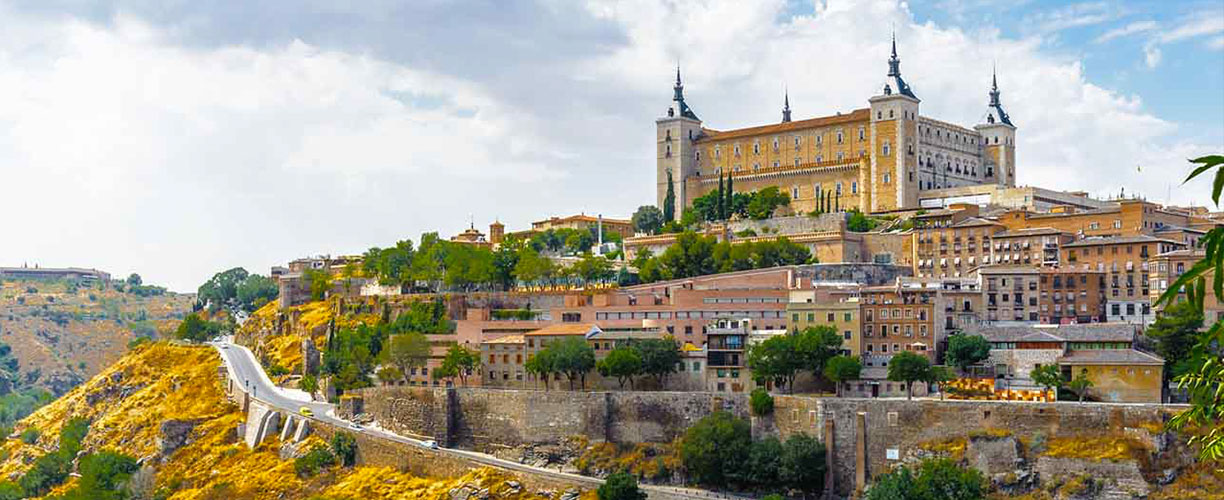 Skylake Synagogue & Jewish Heritage Alliance
bring you Portugal & Spain for the Connoisseur Tour Programs

Skylake Synagogue teams up with Jewish Heritage Alliance & Discovery Tours Group to bring you the ultimate luxury, all-inclusive travel experience to Portugal and Spain, with a custom- designed tour that will introduce you to the heartland of the Sefarad while traveling in style.
For your convenience and selection, we are offering this tour departure as a 10-day experience, with the option to extend to a 14-day tour that includes Andalusian, a starry-eyed region of Southern Spain.
1. 10-DAY BASE TRIP:
Departure from Miami International Airport on September 9, 2019
Return from Madrid on September 18, 2019
2. 14-DAY EXTENDED TRIP:
Departure from Miami International Airport on September 9, 2019
Return from Madrid on September 22, 2019
This all-inclusive trip includes:
Circle-trip airfare from Miami to Lisbon, returning from Madrid. Complete deluxe-style land arrangements, featuring all ground transportation by luxury private bus; luxury-style hotel stays throughout the tour. Private guided tours with highly trained English-speaking specialist guides in each region. A tour Escort to take charge of all group requirements. All entrance fees for all visits, tours and excursions, including outside of the box unique visits. Special visits with members of local Jewish Communities. Breakfast throughout, with many unique optional meals (vegetarian option always available). All local taxes and fees included throughout.
Special lectures on Sephardic (Portuguese & Spanish) Jewish history Jewish.
Among the cities to be visited:
Portugal: Lisbon and vicinity including Cascais and Estoril Roca Cape, Sintra. Tomar, Coimbra, Oporto (Cidade do Porto) Douro Valley wine region, including local cruise. Trancoso, Belmont...
Spain: Salamanca, Avila, Madrid, Toledo, Andalucía Extension: Granada, Cordoba, Carmona, Seville
Hotels:
Hotels / 10-Day Tour:
HOTEL OLISSIPPO LAPA PALACE - 5* (LISBON)
HOTEL CROWNE PLAZA PORTO - 5* (OPORTO)
HOTEL HOSPES PALACIO DE SAN ESTEBAN - 5* (SALAMANCA)
THE WESTIN PALACE MADRID - 5* (MADRID)
Hotels / Andalucía Extension:
HOTEL THE ALLAMBRA PALACE - 5* (GRANADA) OR SIMILAR
HOTEL PALACIO DE VILLA PANES - 5* (SEVILLE) OR SIMILAR
Prices coming up tomorrow
Single occupancy add-on is
Reservations must be made by May 15, 2019 Please call 877.398.1461 for more details and or to make a reservation or email to info@JewishHeritageAlliance.com
The price quoted is based on a minimum of 21 paying participants. We reserve the right to postpone or cancel the trip in the event we do not have 21 paying participants. Participants may choose to take the revised date and or get a full refund.