SPAIN : Region by Region
Welcome to the Region by Region page. Continuing our credo in offering comprehensive, detailed information, we designed this section of our website so as to offer you the opportunity to get more familiar with each of the cities and or regions we offer in all of our tours. This section is intended to accentuate the attributes of each region, highlighting key points of interest, what to see, best time to visit, suggested duration and more. This section provides additional information to allow an educated traveler to consider what cities and regions interest them best so that they select the tour that best meets their interests. In the alternative the inquisitive traveler can use this Region by Region Section to design the tour of their choice.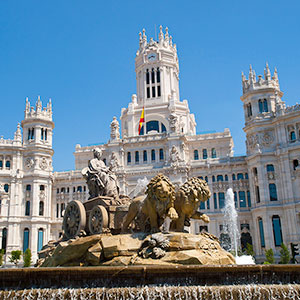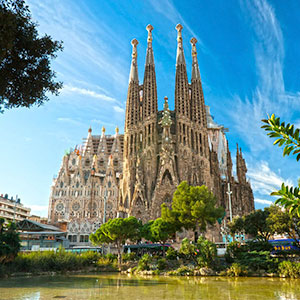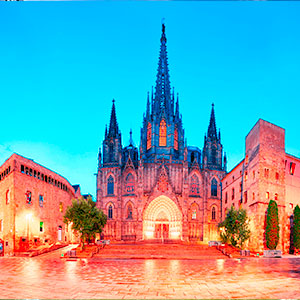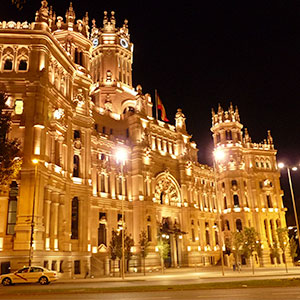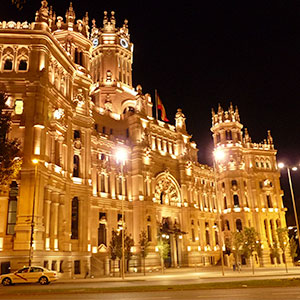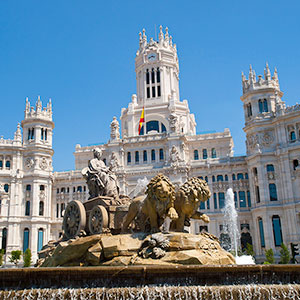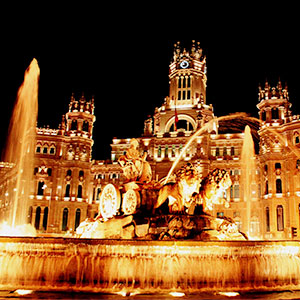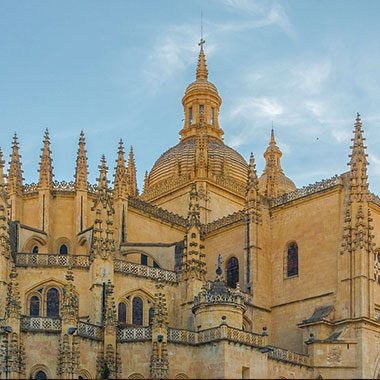 Overview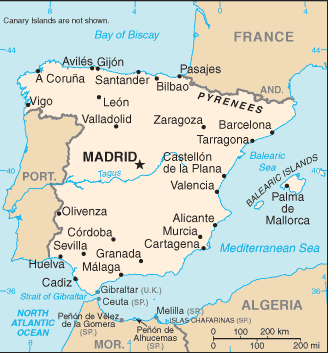 The Capital City of Spain, Madrid is strategically located at the geographical centre of the Iberian Peninsula, 646 meters above sea level. Its old town is exemplary among major European cities, a city where modern and old Madrid lives side by side. Art and culture are central to the city way of life, home to some of the most famous museums such as the Prado Museum, the Thyssen-Bornemisza Museum and the Reina Sofía National Art Centre. But Madrid is not just a cultural destination. It is also a lively metropolis with many pubs, excellent restaurants, taps bars, cafes, discotheques and nightclubs open late into the night
Recommended Stay
Two to five nights
When to go
Madrid sees perpetual sunshine and a characteristically hot temperature in the summer and fairly cold in winter. Spring and autumn are temperate with most rainfall concentrated in these seasons as well as in winter. Madrid is a year-round destination with spring as probably the best time to visit, especially April to June. But there are those that prefer the fall due to pleasant weather and fewer tourists.
Highlights
• Visit historical sites and plazas; take a walking or museum tour.
• Spectacular Flamenco dance shows can be enjoyed every evening.
• Gastronomy: definitely Madrid is one of the best places in Spain to enjoy the gastronomy, the famous tapas and cañas (little glasses of beer) can be found all over. We can arrange tasting menus at the best restaurants to introduce you to typical dishes of Spain.
• Excursions to nearby historical cities like Toledo, El Escorial; visit the medieval Avila, the roman city of Segovia and much more.
• Shopping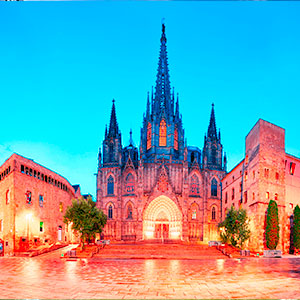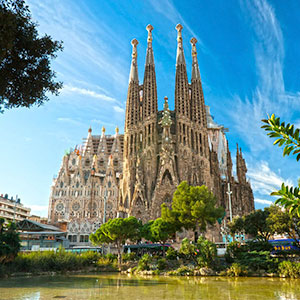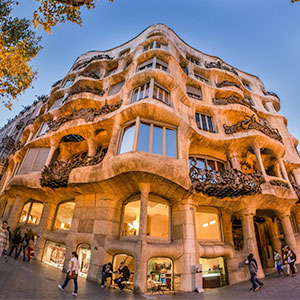 Overview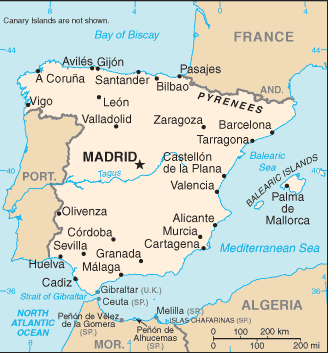 Barcelona, capital of Catalonia, is Spain's second largest city. Located along the Mediterranean and flanked by majestic hills, Barcelona is one of Europe's loveliest cities. While very cosmopolitan with an eye toward the modern and exulting in its architecture by the works of Gaudí and his contemporaries, Barcelona also boasts historical monuments of Romanesque, Gothic and Renaissance periods. Stroll down medieval, narrow alleys of the Gothic Quarter or walk along contrasting elegant boulevards or the famous Las Ramblas, the most famous street of the city and home to colorful shops, flower stands and "tapas" bars.
When to go
Barcelona is blessed with a benign, Mediterranean climate making it a year-round destination. Spring and fall are ideal times to visit, especially May to June and September to October. Even in the winter, days are crisp to cold (due to its proximity to the mountains) but often sunny. Most of the rainfall occurs in April. July and August tend to be hot and humid. The surrounding sea is warm to swim in from the end of June to early October.
Highlights
• Private or regular City & Walking tours: Learn about the city history walking along the gothic quarter.
• Famenco Shows: Spectacular Flamenco shows can be enjoyed every evening.
• Gastronomy: enjoy a gastronomy tour or leave the city and visit a wine-cellar.
• Excursions: Leave the city; there are many places to visit: Montserrat's monastery, Sitges, Girona and the Dali's museum, the medieval Besalu or the roman Tarragona. You would spend more than a week visiting the Barcelona's surroundings.
• Cruises: The Port of Barcelona is the starting point of many cruises through the Mediterranean.
• Shopping