Jewish Heritage Alliance teamed up with Museum of Jewish Heritage and American Friends of Beit Hatfutsot for a special Thanksgiving program exploring the lives and communities of the earliest American Jews.  During this presentation we also discuss early arrival of descendants of Crypto-Jews to America's southwest.
Jews emigrated to North America in the earliest days of the colonial era, long before American independence and before the great waves of immigration in the 19th and 20th centuries. These early Jewish settlers represented a wide diversity of backgrounds and experiences, and the rich communities they formed together in New York, Rhode Island, Georgia, and elsewhere became the foundation for close to 370 years of American Jewish life.
Panelists featured on this program:
Professor Jane S. Gerber is professor emerita of history and founder and director of the Institute for Sephardic Studies at the Graduate Center of the City University of New York. After receiving her undergraduate education, she continued at Harvard University where she began to study the relationship between Jewish and Islamic history. Gerber continued her work on Jewish-Islamic History at Columbia University where she earned her PhD. She is the author of Jewish Society in Fez (1980); The Jews of Spain (1992); Sephardic Studies in the University (1995); The Jews in the Caribbean (2014); Cities of Splendour in the Shaping of Sephardi History (2020) and winner of the National Jewish Book Award (1992).
Dr. Jonathan Sarna is University Professor and the Joseph H. & Belle R. Braun Professor of American Jewish History and Director of the Schusterman Center for Israel Studies at Brandeis University. He is also past president of the Association for Jewish Studies and Chief Historian of the National Museum of American Jewish History in Philadelphia. Dubbed by the Forward newspaper in 2004 as one of America's fifty most influential American Jews, he was Chief Historian for the 350th commemoration of the American Jewish community and is recognized as a leading commentator on American Jewish history, religion and life. In 2009, he was elected to the American Academy of Arts and Sciences. He holds four honorary degrees.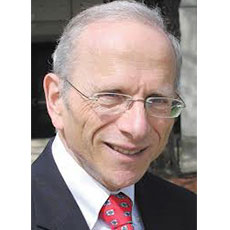 Andrée Aelion Brooks is an award-winning journalist, author, and lecturer. She was a contributing columnist and news writer for the New York Times where she covered personal finance, the women's movement and real estate investment issues, among other topics (search NY Times website "by Andree Brooks" and/or Andrée Aelion Brooks). Brooks is the author of the first comprehensive biography of Doña Gracia Nasi, the Renaissance banker. This award-winning book is titled, "The Woman who Defied Kings." Brooks is an Associate Fellow at Yale University and the founder and first president of the Women's Campaign School at Yale. She is popular on the speaker circuit particularly for her style of storytelling, humor and insights -- qualities she brings to the topics she covers.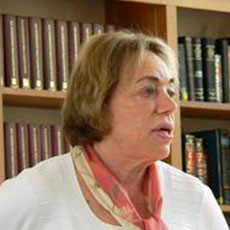 Joseph Lovett is an award-winning filmmaker, whose films focus on social, cultural and health-related issues. After working at ABC News 20/20 as director/producer, Joe Lovett founded Lovett Productions in 1989. Over the years, Lovett has been honored with numerous awards from advocacy organizations, including the AIDS leadership award, the Christopher Award, and the Kitty Carlisle Hart Award for outstanding contributions to the arts. Lovett has also won a Peabody award and has received an Emmy nomination. In March 2016 Lovett gave the JGSGB a work-in-progress preview of this film and the history behind the project. His film "Children of the Inquisition" is one of the most eloquent documentaries detailing the hidden legacy of Sefarad.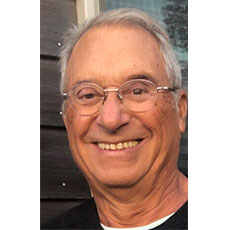 Moderator:
Daniela Weil grew up in Brazil. She always had a pas¬sion for art and nature, and stud¬ied biol¬o¬gy at Bran¬deis Uni¬ver¬si¬ty. After work¬ing with whales, Daniela moved to Hous¬ton to make 3D ani¬ma¬tions for sci¬ence. Daniela became a full-time chil¬dren's writer and illus¬tra¬tor after adopt¬ing her daugh¬ter Lucy. She loves to inspire chil¬dren through her writ¬ing. She lives in Austin, TX. Daniela as recently released her book "The Diary of Asser Levy: First Jewish Citizen of New York (Middle Grade Fiction based on history)".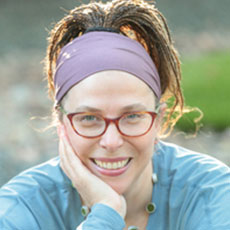 #sephard #sephardi #sepharadim #jewish #JHA #JewishHeritageAlliance #JewishHeritageGroup #jewishpride
#jewishpeople #jewishhistory #cryptojews #heritage #spanishjews #conversos #portuguesejews #jewishart
#PrayAboutIt #stayathome #staytogether #stayhealthy #sefarad #conversos #bneianusim