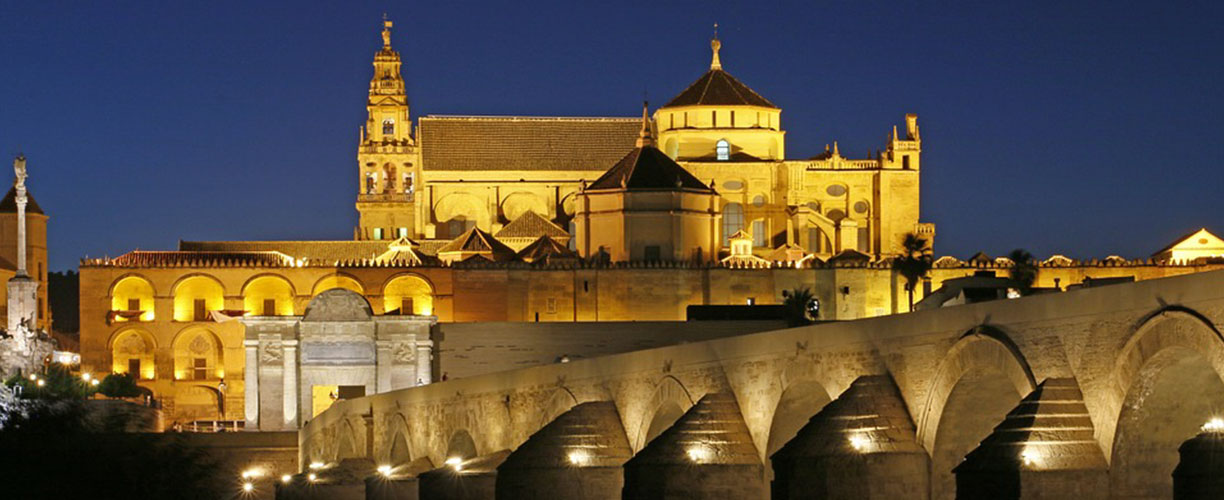 The Jewish Heritage Alliance platform covers the Saga of Sefarad
The Jewish Heritage Alliance platform covers the Saga of Sefarad (Jews of Spain & Portugal) from their early arrival during the Middle Ages through the precarious, perilous period of danger, achievements during the "Golden Age", ending in catastrophe. The highlight of success was during the occupation of Andalucía by the Moors. In 711, less than a century after the birth of Islam, an army of Arabs and Berbers serving the Umayyad caliphs of Damascus (in Syria) landed on the Iberian Peninsula, ushering in a new phase of art and culture in the region. Within a period of seven years, most of the peninsula was under Muslim rule.
The Ummayad dynasty and Moorish Spain
The Ummayad dynasty that rules Moorish Spain for the next century, and most, but not all subsequent Moorish rulers, maintained a tolerant and multicultural atmosphere that respected and protected minorities, encouraged science and the arts and invited scholars from all over to come and serve the Caliph.
Jewish Legacy
Jews, Moors and Christians lived and worked together in this tolerant atmosphere. Many Christians adopted some of the Moors' culture and became known as mozarabs. Jews similarly adopted Moorish customs, studied Arabic and the Koran while Arabs studied Hebrew and Jewish scriptures. The Greek philosophers' original writings were studied. Learned Jews and Arab scholars translated them into Arabic and Hebrew and from there into Latin setting the stage for the European Renaissance. Jewish scholars developed the theories that created trigonometry. Algebra was invented. Arabic numbers replaced the unwieldy Roman numerals. Paper was manufactured for the first time. Immense libraries developed and were open to the public. Cordoba had a million volumes at a time when the largest library in Europe had a dozen manuscripts. Jewish scientists, doctors, traders, poets, and scholars were valued by the Christian as well as Muslim rulers. Jewish participation in the prosperity of Muslim Al-Andalus was unparalleled.
Picture 1: Granada, Spain the Alhambra gardens (the Generalife), a UNESCO World Heritage Site 
Picture 2: Cordoba, Spain Statue of the Jewish Scholar Moses Maimonides, Rabbi Mosheh Ben Maimon
Picture 3: Seville, Spain Plaza de España