The Converso & Latino Connection to Israel
A Joint Event with Jewish National Fund-USA and the Jewish Heritage Alliance
Join us for a three-part series that explores the converso and Latino connection to Israel. This compelling story of the Sephardic experience begins hundreds of years ago with the Jews of the Iberian Peninsula. This was a profound period of persecution, pogroms, and forced conversions (conversos). However, it was also a time of hope and survival with many of the converso community seeking to hold on to their Jewish traditions in secret, thus creating the Crypto-Jewish phenomenon wherein many descendants of the conversos are making their way back to their Jewish roots, and some are returning to the land of Israel after more than 500 years in hiding.
Zoom information will be provided upon registration.
Attendees have the option to register for all three parts.
---
Part Three: The Importance of Converso and Latino Communities
Sunday, June 13, 2021
1:00 pm ET
Discover the potential impact of the converso phenomenon on Israel and the Jewish People.  We will explore the earliest Sephardic connections to the land of Israel, including the life and times of Doña Gracia Nasi, considered by many to be the first Zionist dating back to the 16th century. We will fast-forward to what life is like in Israel today for Sefarad descendants who have completed the journey back to their Jewish homeland. Ofir Haivry and Ashley Perry will discuss current efforts to welcome new Sephardic Olim (new immigrants) to Israel while strengthening their communities for generations to come.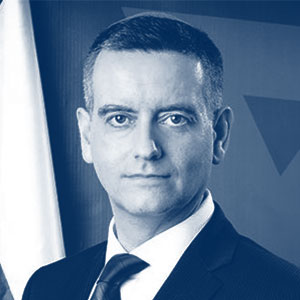 Ashley Perry

Ashley Perry (Perez) is President of Reconectar, an organization dedicated to reconnecting descendants of Spanish and Portuguese Jews with Israel and the Jewish world. He has served as an adviser to Israel's Minister of Foreign Affairs, Deputy Prime Minister, and worked in the Prime Minister's Office.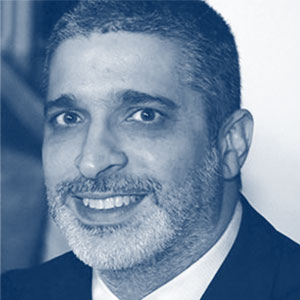 Ofir Haivry

Ofir Haivry is the Co-Founder and Vice President of the Herzl Institute in Jerusalem and a Distinguished Senior Fellow at the Edmund Burke Foundation in Washington, DC.
Haivry has also held several posts with the Israeli government, including Chairman of a government commission on Peripheral Jewish Communities in addition to serving as a member of the Council for Higher Education.
#sefaradic #sefaradit #sefaradexperience #sefaraditaspernambuco #sefaradifood #sefaradmusic #séfarad #sefaradicmusic #sefaraditas #sefaradfood #women #womenempoweringwomen #celebratewomensachievements #Sefaradismo #sefarad #jewish #JewishHeritageAlliance #jewishpride #jewishpeople #jewishhistory #cryptojews #conversos